Hempire v2.28.0 MOD APK (Unlimited Money, VIP Unlocked)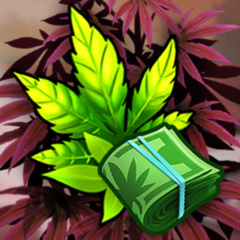 Updated

Version

v2.28.0

Requirements

Android 5.1

Developer

LBC Studios Inc

Genre

Simulation

Google Play
Welcome to Hempire: The World's Greatest Plant Growing Game & Community
Let's Get Growing!
• Grow potent plants and deal great grass!
• Breed new plant strains and hybrids in the Lab
• Customize your favorite seeds and grow some sticky icky trees
• Tap and click to turn your idle plant farm into a thriving business
Create a Plant Enterprise
•Upgrade and repair your grow equipment
•Invest in your city with cool, fun decorations and special items
•Fix and clean up your town
•Sell items and products to earn more money
•Make deals, grow your farm, expand your business
Create New Products
•Bake cookies, brownies, and other infused goodies!
•Craft hash, kief, shatter, rosin, oils, and other dope concentrates
•Breed hybrid strains to make strong, high yielding tasty treats
•Push your goods, trade, and sell plants for profit
Make Money & Generate Profit
•Manage the store and sell your products
•Deal with the locals to become a plant tycoon, and grow your enterprise!
•Grow net worth, invest your earnings in local businesses and real estate
•Renovate buildings, fix the streets, build your herb empire
Compete Against Your Friends
•Join the Hempire Cup and compete against other players
•Create an enterprise, invite your friends to chat and play
•Shoot up leaderboards with your customized goods
•Fill orders and ship products at the Train Depot
Live your dream of running a global herb empire and become a plant tycoon. Make partnerships, new friends, and most of all, become the Hemperor in the dopest dopest plant farm simulator game on mobile.
What are you waiting for? Do you have what it takes to grow a Hempire? Let's get growing!
Update 2.20.1:* Expand your Distribution Center! New tiers are here, along with new rewards!* Town Houses are here! Obtain them by improving your Disitrbution Center!* Bug fixes! Now formulated with 100% organic ingredients.For full Update notes, visit the Cafe in-game! Follow @hempiregame on Facebook, Twitter & Instagram, and stay lifted!
Money/VIP
Download Hempire v2.28.0 MOD APK (Unlimited Money, VIP Unlocked)
There are no comments yet, but you can be the one to add the very first comment!