Moon+ Reader Pro APK v8.6 (Patched) Download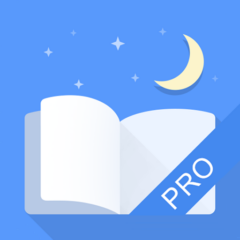 Updated

Version

v8.6

Requirements

Android 5.0

Developer

Moon+

Genre

Books & Reference

Google Play
Moon+ Reader Pro APK: Unlocking the Power of E-Reading
In the digital age, reading has evolved from flipping through paper pages to swiping across screens. The advent of e-readers and mobile devices has made it easier than ever to carry an entire library in your pocket. Moon+ Reader Pro APK is a remarkable tool in this digital transformation, offering an exceptional e-reading experience. In this comprehensive guide, we will delve into the world of Moon+ Reader Pro APK, exploring its features, benefits, and how to make the most of this incredible application.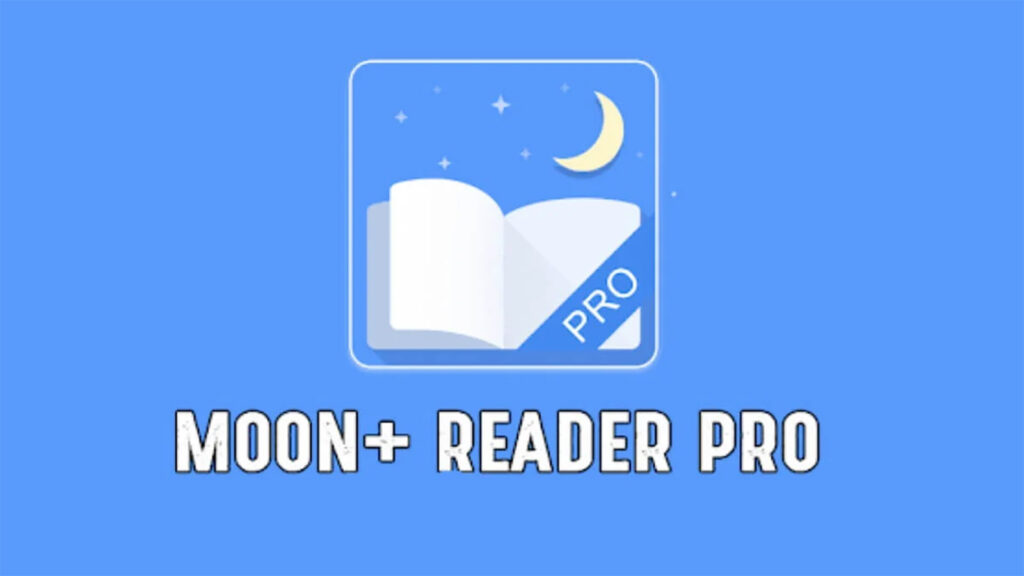 What is Moon+ Reader Pro APK?
Moon+ Reader Pro APK is a feature-rich e-reader application designed for Android devices. It stands out in the crowded e-reader market due to its versatility and extensive customization options. This application enables users to read a wide range of e-book formats, making it a go-to choice for avid readers.
Key Features of Moon+ Reader Pro APK
Let's dive into the key features that make Moon+ Reader Pro APK stand out in the e-reader landscape:
1. Multi-Format Support
Moon+ Reader Pro APK supports a plethora of e-book formats, including ePub, PDF, mobi, chm, cbr, cbz, umd, fb2, txt, HTML, rar, and zip. This extensive format compatibility ensures that users can access and enjoy a vast library of digital books without any hassle.
2. Customizable Reading Experience
One of the standout features of Moon+ Reader Pro APK is its customization options. Users can tailor their reading experience to their preferences by adjusting font size, style, and background color. The app also offers various themes and reading modes, such as day, night, and sepia, providing a comfortable reading experience in any lighting condition.
3. Text-to-Speech (TTS) Support
For users on the go or those with visual impairments, Moon+ Reader Pro APK offers TTS support. This feature converts text into speech, allowing users to listen to their favorite books while commuting, working out, or simply relaxing.
4. Library Management
Organizing your e-book collection is a breeze with Moon+ Reader Pro APK's library management features. Users can categorize their books, create custom shelves, and easily locate their desired titles with intuitive sorting and filtering options.
5. Annotation and Highlighting
Moon+ Reader Pro APK empowers readers to interact with their e-books. You can highlight passages, add annotations, and bookmark pages for future reference, making it an invaluable tool for students and researchers.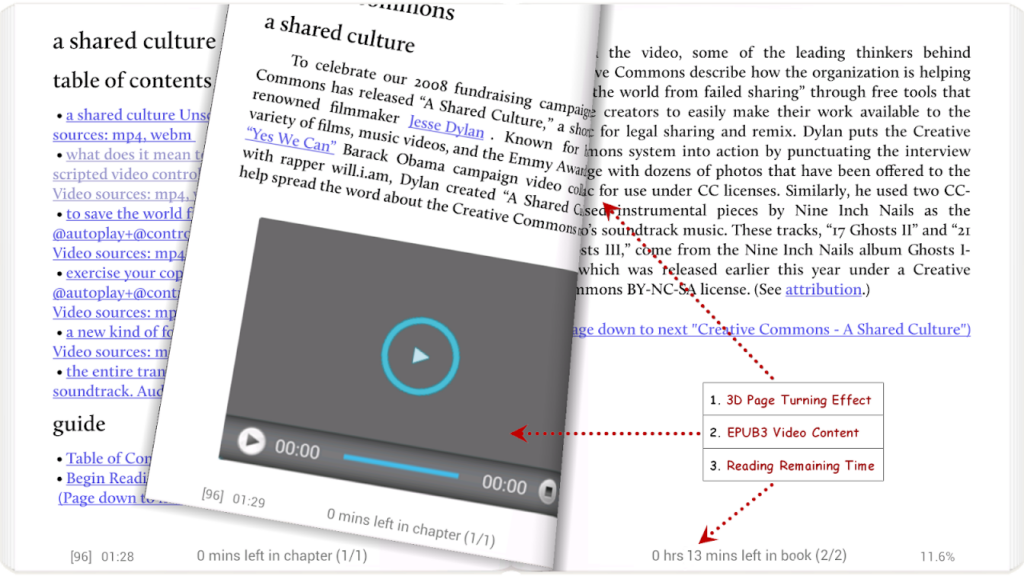 How to Download and Install Moon+ Reader Pro APK
Now that we've explored the remarkable features of Moon+ Reader Pro APK, let's walk through the steps to download and install this powerful e-reader application on your Android device:
Step 1: Enable Installation from Unknown Sources
Before downloading Moon+ Reader Pro APK, you'll need to enable installation from unknown sources on your Android device. To do this, navigate to "Settings" > "Security" and toggle on the "Unknown Sources" option.
Step 2: Download Moon+ Reader Pro APK
Visit the official website of Moon+ Reader Pro APK or a trusted third-party source to download the APK file. Ensure that you are downloading the latest version to access all the latest features and improvements.
Step 3: Install Moon+ Reader Pro APK
Locate the downloaded APK file in your device's Downloads folder or your preferred location. Tap on the file to initiate the installation process. Follow the on-screen instructions to complete the installation.
Step 4: Enjoy Your E-Reading Experience
Once the installation is complete, open Moon+ Reader Pro APK, and you're ready to embark on a captivating e-reading journey. Customize your settings, import your e-book collection, and start exploring the world of literature at your fingertips.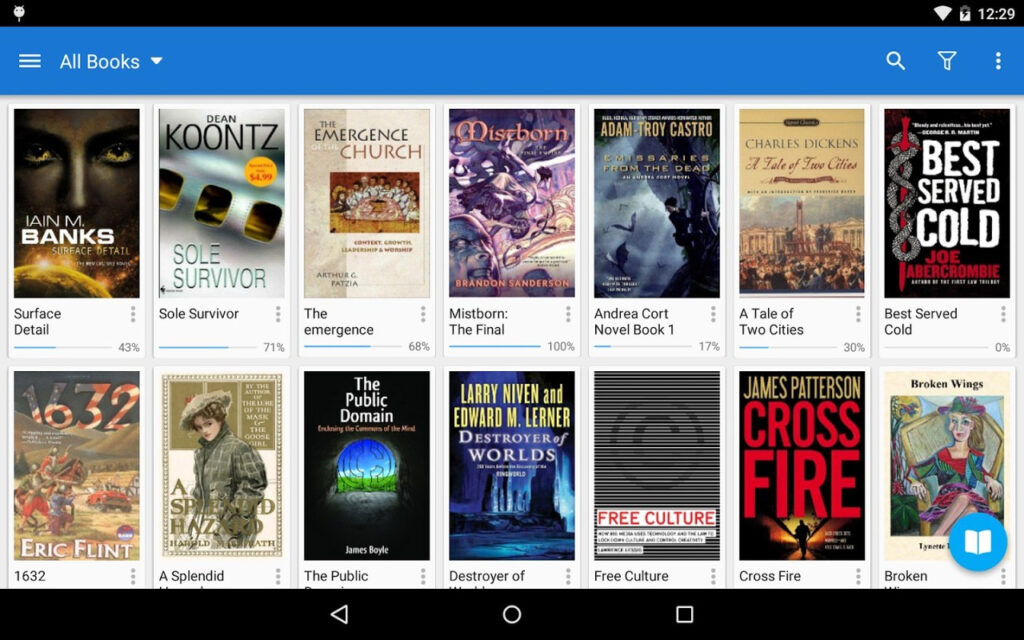 Unlocking the Full Potential of Moon+ Reader Pro APK
Moon+ Reader Pro APK is not just an e-reader; it's a gateway to a world of knowledge, entertainment, and personal growth. Here are some tips to help you make the most of this exceptional application:
1. Sync Your E-Books
To ensure seamless access to your e-books across multiple devices, consider syncing your e-book library using cloud services like Dropbox or Google Drive. This way, you can pick up where you left off, whether you're using your smartphone, tablet, or e-reader.
2. Explore Premium Features
While Moon+ Reader Pro APK offers a fantastic free version, consider investing in the premium version for an ad-free experience and access to additional features like PDF annotation, password protection, and more. It's a small price to pay for an enhanced reading experience.
3. Join Online Communities
Engage with fellow readers by joining online communities and forums dedicated to Moon+ Reader Pro APK. You can exchange reading recommendations, and troubleshooting tips, and discover hidden features that enhance your e-reading adventure.
4. Stay Updated
The developers of Moon+ Reader Pro APK frequently release updates to improve performance and introduce new features. Keep your app up to date to ensure you're benefiting from the latest enhancements.
Final Thoughts
In a world where information is readily available at our fingertips, Moon+ Reader Pro APK is your passport to a universe of literary treasures. With its versatility, customization options, and extensive format support, it has earned its place as a top-tier e-reader application. Whether you're an avid bookworm, a student, or simply someone who enjoys the occasional read, Moon+ Reader Pro APK is your ideal companion for the digital age. So, embark on your reading journey, unlock the power of e-reading, and let Moon+ Reader Pro APK be your guide.
v8.2(802008)
● Small bugs fixed
v8.2
● New font-weight and skewness individually for each font
● Optimize Names Replacement and TTS Chars Filter (Allows both with and without regular expression)
● Long-Tap "Sync to cloud" button to upload current book to the cloud
● Optimize multi-point touch changing font size
● Optimize EPUB/FB2 image rendering
● Add language package: Azerbaijani
There are no comments yet, but you can be the one to add the very first comment!