Roblox: The Ultimate Gaming Experience on Android
What is Roblox?
Roblox APK Download is a massively multiplayer online game platform that allows players to create their own games and play games created by others. The platform is available on a variety of platforms including PC, Xbox, and mobile devices, but in this article, we will be focusing on the experience of playing Roblox on Android.
Creating and Playing Games
Creating Games
Roblox Studio: The game development tool used to create games on Roblox. It is available for free and can be used on PC or Mac.
Building Blocks: Players can use a variety of building blocks to create their own worlds and games, including bricks, tools, and special items.
Scripting: Players can use the Lua programming language to script their games and create interactive experiences.
Playing Games
Game Discovery: Players can browse and discover games through the Roblox app or website, searching by genre or popularity.
Social Interaction: Many games on Roblox feature social elements, such as chat and multiplayer modes, allowing players to interact and connect with others.
In-Game Purchases: Players can purchase virtual currency, known as Robux, to buy virtual items and accessories for their avatars or games.
The Roblox Community
User-Generated Content: Roblox is unique in that the majority of games and experiences on the platform are created by players themselves.
Social Interaction: Players can connect and socialize with other players through the platform's built-in chat and multiplayer features.
Community Moderation: Roblox has a team of moderators who work to keep the platform safe and enjoyable for all players.
Safety and Security
Parental Controls: Parents can set up account restrictions and monitor their child's activity on Roblox.
Moderation: Roblox has a team of moderators who review all user-generated content and enforce the platform's terms of service.
Encryption: Roblox uses encryption to protect player data and keep it safe from hackers.
Roblox in Education
Educational Value: Roblox can be a valuable educational tool, teaching children and teens about coding, game design, and problem-solving.
Teacher Resources: Roblox offers a variety of resources for teachers, including lesson plans and tutorials, to help integrate the platform into the classroom.
Student Engagement: Roblox can be a great way to engage students and make learning fun.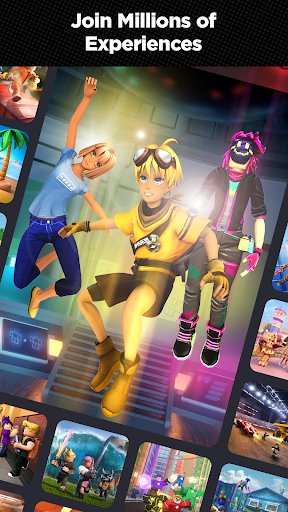 The Future of Roblox
Growth and Popularity: Roblox has seen rapid growth in recent years and is now one of the most popular gaming platforms in the world, with over 164 million monthly active users.
Expanding Platform: Roblox has announced plans to expand the platform to other gaming consoles and devices, including the Xbox Series X/S, PlayStation 5, and Nintendo Switch.
Virtual Reality: Roblox has also announced plans to support virtual reality, allowing players to fully immerse themselves in the games and experiences on the platform.
Increased Revenue: Roblox has seen significant revenue growth, with the company reporting a revenue of $923 million in 2020, an increase of 82% from the previous year.
IPO: Roblox has announced its plan to go public via direct listing in the stock market. This will make it one of the first gaming companies to go public in recent years.
Conclusion
Roblox is a unique and innovative gaming platform that offers endless possibilities for players to create and play games. The platform is a great way for children and teens to learn about coding, game design, and problem-solving, while also connecting with other players and having fun. With a growing user base, expanding platform support, and plans for virtual reality, the future looks bright for Roblox. However, it's important for parents to be aware of the potential risks and ensure their children are playing safely and responsibly on the platform. With the right precautions, Roblox can be a fantastic and enjoyable experience for all.
To make Roblox work better for you, we deliver updates regularly. These updates include bug fixes and improvements for speed and reliability.
Mod info:

[

PLAYER MENU

]

WALLHACK
GODMODE
TELEPORT
TELEPORT [TOUCH THE WALL]
EXPLODE MODE
PLAYER FALLS WHEN JUMPING
GET OUT OFF PRISON
MAKE LAGGY YOUR ENEMIES
BUNNY HOPE
REVERSE WALKING
REMOVE WALKING ANIMATION
FREEZE SCREEN

[

FLY & JUMP MENU

]

FLY
MULTIPE JUMP
LOW JUMP
NORMAL JUMP
HIGH JUMP
MEGA JUMP
SKY JUMP

[

SPEED MENU

]

FORWARD SPEED
BACKWARD SPEED

[

WORLD MENU

]

DARK MODE
INCREASE MAP LIGHT
CHAMS
CHAMS V2
X-RAY

[

MAP COLORS

]

RED MAP
BLUE MAP
GREEN MAP
PURPLE MAP
YELLOW MAP
Download Roblox v2.604.491 MOD APK (Mega Menu, 60+ Features)